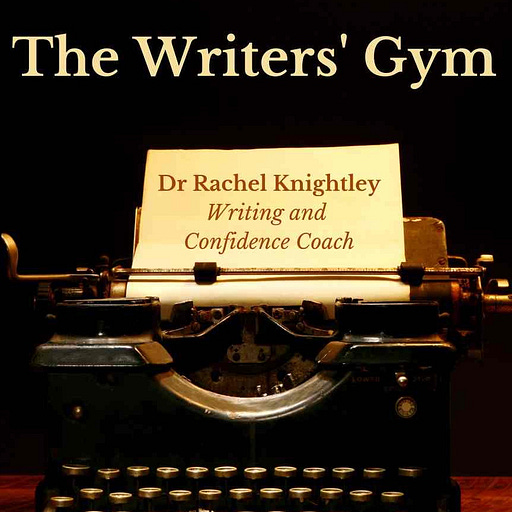 Jul 3 • 46M
Writing Lives
with Maura McHugh
Appears in this episode
Fiction and non-fiction author, lecturer and writing coach Dr Rachel Knightley joins authors from across the genres. Each episode explores an author's unique mix of memory, imagination, observations and questions about the world, and how that translates into their unique stories. There may be only seven basic plots but there are infinite original voices — come and unleash yours as you develop your creative curiosity, build your focus and explore the goals, exercises, tools and techniques to discover what you really want from your writing — and what your writing really needs from you.
Today's Personal Training at the Writers' Gym takes in the spaces between what goes on the page, and how to work with our feelings about ourselves and the world to create the work lives as well as the art we want.
Rachel Knightley's guest is Maura McHugh. Maura was born in the USA, but raised in Ireland, where she developed a love of mythology, horror fiction, art, and writing. She has lived in New York, Dublin, and Galway, and worked in IT before succumbing to her love of storytelling.
She co-wrote the comic book Witchfinder: The Mysteries of Unland with Kim Newman, and is working on a variety of comic book stories in the 2000 AD universe. She's the author of the fairy tale collection, Twisted Fairy Tales, and the collection of world myths, Twisted Myths. Her collection of original short stories, The Boughs Withered (When I Told Them My Dreams), is published by NewCon Press and was nominated for a British Fantasy Award for Best Collection. Her non-fiction exploration of Twin Peaks: Fire Walk With Me was nominated for a British Fantasy Award for Best Non-Fiction. She's also a published poet, a produced playwright, and a screenwriter, and often appears on Irish radio discussing pop culture. She loves exploring the woods: the darker, the wilder, the better.
Download your Writing Workout here – and why not bring it along to the Writing Room? (If you're not already signed up, visit linker.ee/drrachelknightley to join the mailing list or, for exclusive events and coaching sessions, become a paid Subscriber on Substack.)