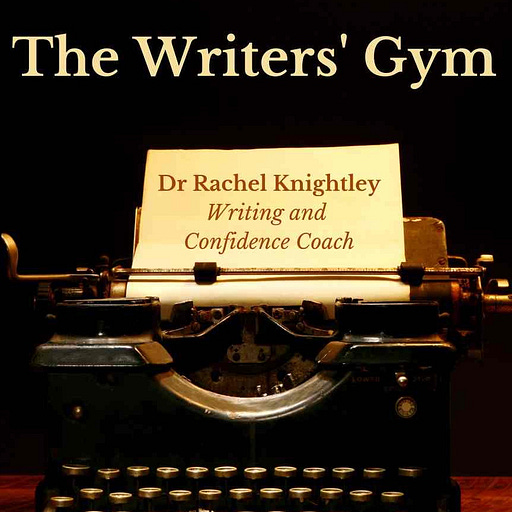 Aug 14 • 1HR 14M
The Horror Muse and the Freelance Life
with Trevor Kennedy, Big Hits Radio UK
Fiction and non-fiction author, lecturer and writing coach Dr Rachel Knightley joins authors from across the genres. Each episode explores an author's unique mix of memory, imagination, observations and questions about the world, and how that translates into their unique stories. There may be only seven basic plots but there are infinite original voices — come and unleash yours as you develop your creative curiosity, build your focus and explore the goals, exercises, tools and techniques to discover what you really want from your writing — and what your writing really needs from you.
Ahead of the launch of Twisted Branches (coming Oct 2023 from Black Shuck Books), Rachel Knightley talks to Trevor Kennedy of Big Hits Radio UK for his horror spot on the Sunday Service. In return, Trevor comes to the Writers' Gym to talk about his freelance writing life and how confidence in our voices is only ever half the story of what it feels like to be a professional writer.
Big thanks to Big Hits Radio UK for the interview material. Sadly we cannot attach the songs of choice: You Want It Darker is the title track of Leonard Cohen's 2016 album. We trust you to go and play it after the interviews!
For the full Writers' Gym workout, subscribe via Substack or email info@rachelknightley.com
Born in 1976, Trevor Kennedy is a writer and editor based in Belfast, Northern Ireland and has been working in the genre literary field for around ten years now, although he has been a fan of all things weird and fantastical for as long as he can remember. He edits Phantasmagoria Magazine and its spin-off Special Edition Series, along with other related books under his TK Pulp imprint. Trevor is also a radio presenter for Big Hits Radio UK and co-host of Citizen Frame film review podcast. His day job is a complaints handler for Channel 4 (UK). Previous employment includes as a lithographic colour proofer, composite operator for Bombardier Shorts aircraft manufacturers, the BBC Complaints department, call centre operative and brief stints as a security guard and industrial cleaner. He can be contacted by email at tkboss@hotmail.com and his brand new collection, Bad Dreams and Reflections, is published by Dark Owl Publishing and available worldwide from Amazon and other bookstores.