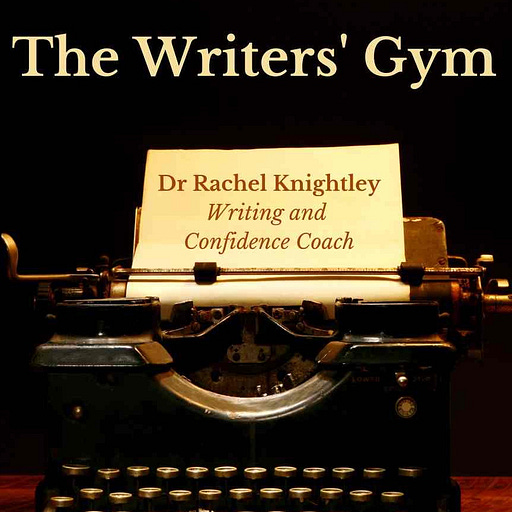 May 7 • 55M
Not Writing Every Day: Being a Writer Every Day.
Fiction and non-fiction author, lecturer and writing coach Dr Rachel Knightley joins authors from across the genres. Each episode explores an author's unique mix of memory, imagination, observations and questions about the world, and how that translates into their unique stories. There may be only seven basic plots but there are infinite original voices — come and unleash yours as you develop your creative curiosity, build your focus and explore the goals, exercises, tools and techniques to discover what you really want from your writing — and what your writing really needs from you.
"What writing advice really pisses you off?" was one of my favourite questions to ask award-winning author and editor Dan Coxon.
At the time (an interview for the Business of Writing module I convene at Roehampton University), his answer was one of the most prolific – and apparently innocuous – answers out there. Maybe you've heard it. Dan's the first to say if it works for you, great. But what are the potential issues behind it...?
In this episode of the Writers' Gym, all exercises and discussion are on the aspect of writing that unites all writing genres and all (successful) writing careers: the Business of Writing.
Dan's non-fiction anthology Writing the Uncanny (co-edited with Richard V. Hirst) won the British Fantasy Award for Best Non-Fiction 2022; his short story collection Only the Broken Remain (Black Shuck Books) was shortlisted for two British Fantasy Awards in 2021 (Best Collection, Best Newcomer). In 2018 his anthology of British folk-horror, This Dreaming Isle (Unsung Stories), was shortlisted for a British Fantasy Award and a Shirley Jackson Award. His short stories have appeared in various anthologies and his latest anthology - Isolation - was published by Titan Books in September 2022. His first published book was The Wee Book of Scotland: